Clothes Pin Puppets
This is a fascinating bit of pastime for both boys and girls. All you need are some ordinary clothespins that mother uses to hang wet wash up with. Put on your thinking cap. It might be a good idea to copy one of the figures below first before making your own models.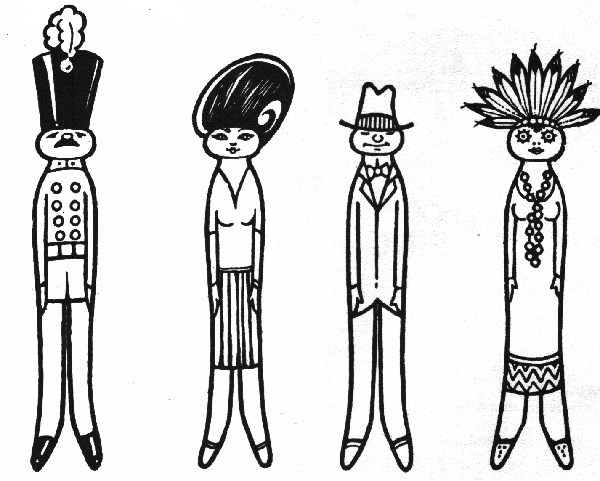 What You'll Need
1. Wooden clothespins
2. Cardboard or stiff cloth
3. Scissors
4. Paint
5. Glue
How To Do It
Step 1
Cut the hats out of paper or stiff cloth, paint a face on the top of the clothespin. Glue the hat in place.
Step 2
Paint on the body or cut clothes out of cloth or paper.
Step 3
Paint on the hands and feet.
Step 4
After you have done a few you will surprise yourself with the really attractive dolls you make. Then try to originate your own models or copy some of your favorite clothes. The possibilities are unlimited.