Cork Ducks
How to make ducks and ducklings which will float when they are placed in water.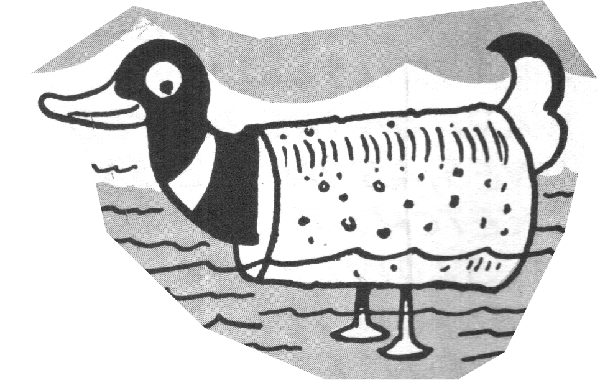 What You'll Need
1. A large and several small corks
2. A knife (get your parents to help with this!)
3. Tacks
4. A marker
5. Cardboard or stiff paper
How To Do It
Step 1
Get one large cork and several small corks. Cut slits into both ends, with the help of a parent and a knife, as shown.
Step 2
The cut out the heads and tails from thin cardboard and insert them into the slits. You can draw on them to make your duck more realistic.
Step 3
Use two large tacks for feet. These will enable the ducks to stand and will also weigh them down and hold them right side up in the water.