Man Tangram
A paper puzzle where you can form two different tangram men from simple geometric shapes.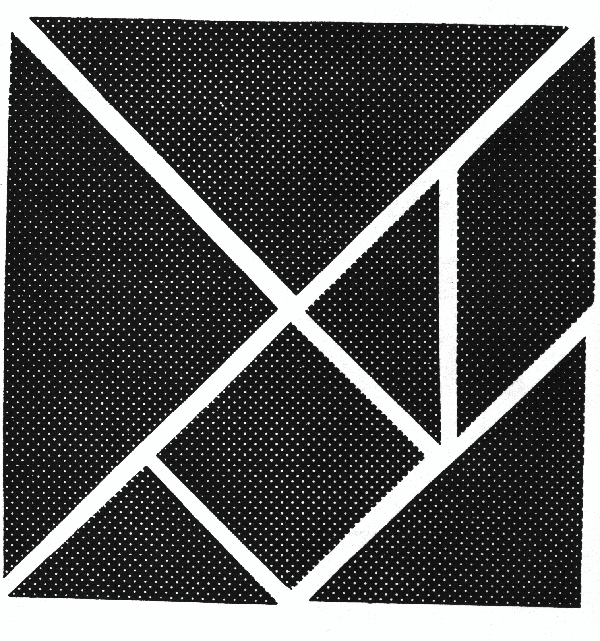 What You'll Need
1. This worksheet
2. Several pieces construction paper
3. Scissors (make sure you have permission!)
How To Do It
Step 1
First cut out the seven pieces which form the square shown below.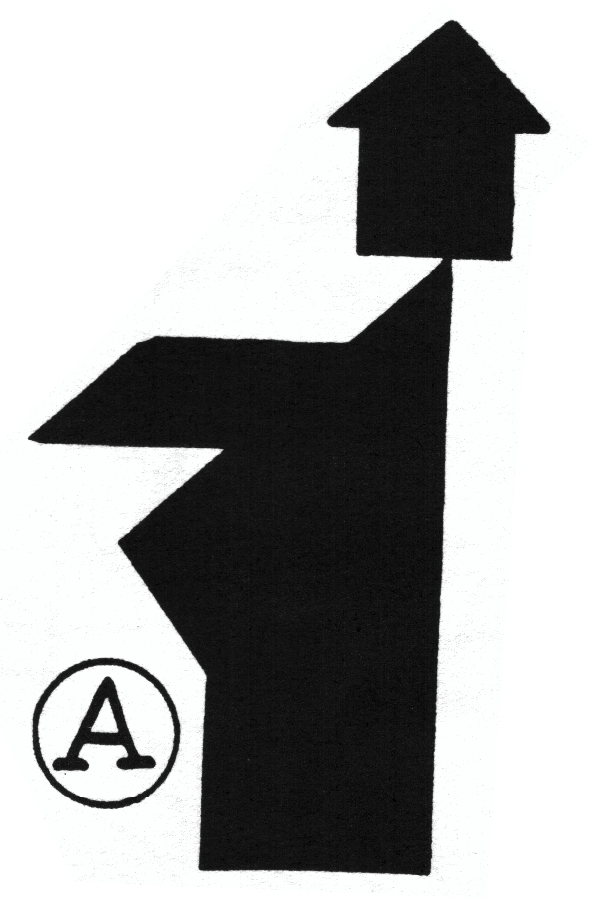 Step 2
Puzzle No. 1 By using all of the seven pieces try to fit them together to make an enlarged picture of the man marked 'A'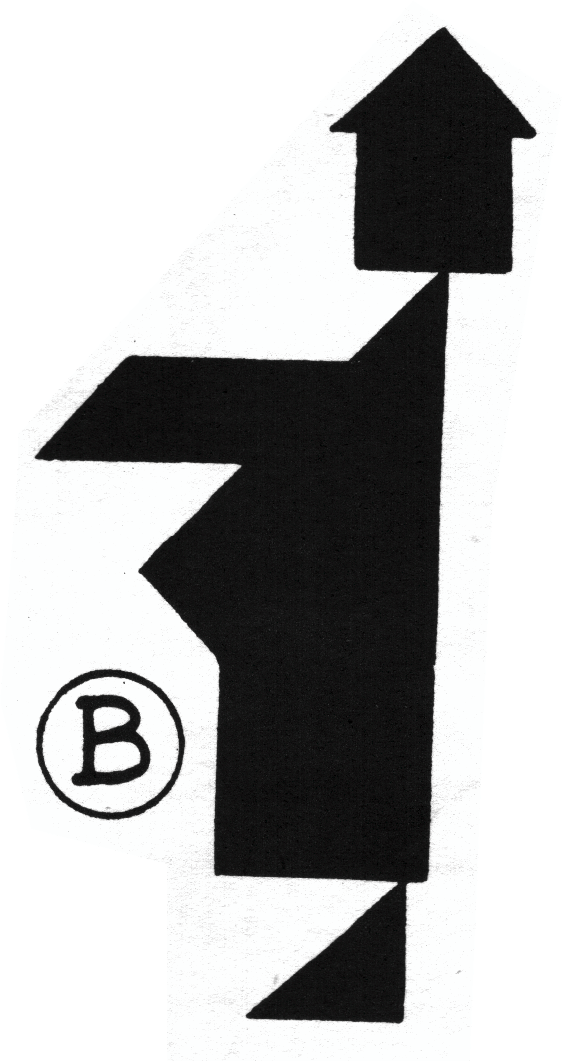 Step 3
Puzzle No. 2 Again, you are required to use up all of the seven parts to construct the man 'B.' This time, the gentleman has a foot.